IMPRESSIVE: 23-year-Old Man Runs Marathon In 17 Hours Pulling 1.6 Ton Truck
Strong men have been known to have piled up a baffling number of records in recent times, from pulling a plane with one's ears, to lifting a tank. These men have been known to push human strength to the limits.
But the man you are about to read of decided not just to perform a feat of strength by pulling a 1.6 ton truck but pulling it for a half marathon in time that is too unbelievable to think!
An Australian athlete broke a world record when he ran a marathon in 16 hours and 12 minutes -- while pulling a 1.6-ton truck.
23-year-old Corey Phillpott of Glenbrook, through Jamison Park in Penrith, New South Wales, pulled the 3,300-pound Ford Ranger truck for a distance of 26.2 miles to take the new world record title for the World's Strongest Marathon.
Phillpott's time of 16 hours and 12 minutes was enough to beat the previous record of 17 hours, which was held by U.S. athlete Justin True.
Phillpott told the Blue Mountains Gazette after the attempt, "I've got no injuries, I feel great, I'll go for a run tomorrow."
Unfortunately for Phillpott, the feat isn't eligible for a Guinness World Record.
"It won't get ratified by Guinness because they wanted us to pull a city car, half the size," he said.
Phillpott said he wanted to pull a truck because he was inspired by Ross Edgley, the British man who set the original World's Strongest Marathon title while pulling a truck in 2016. He finished with a time of 19 hours and 36 minutes.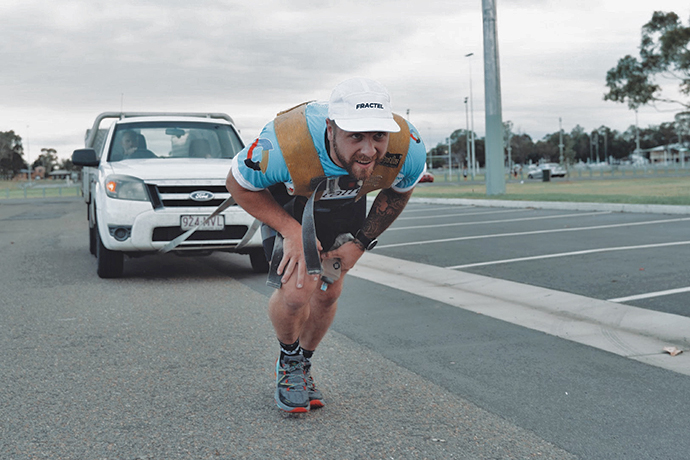 Phillpot's feat served as a fundraiser for charity ChildSafe Australia.
This record-breaking feat is one that is really important especially to young Nigerians who always pull out the excuse, "I am still too young" when they get faced with very surmountable challenges.
Everyone was quick to rebuke the President, Mohammadu Buhari when he said on National television that Nigerian youths are lazy but have forgotten that they need to step up their game if they want the perception to change.
They need to step up to the table like this 23-year-old has done.
For those who do not know what marathons are all about, the marathon is a long-distance race with an official distance of 42.195 kilometres (26 miles 385 yards), usually run as a road race.
The event was instituted in commemoration of the fabled run of the Greek soldier Pheidippides, a messenger who ran the entire length to Athens to report of the Greek victory at the battle of Marathon.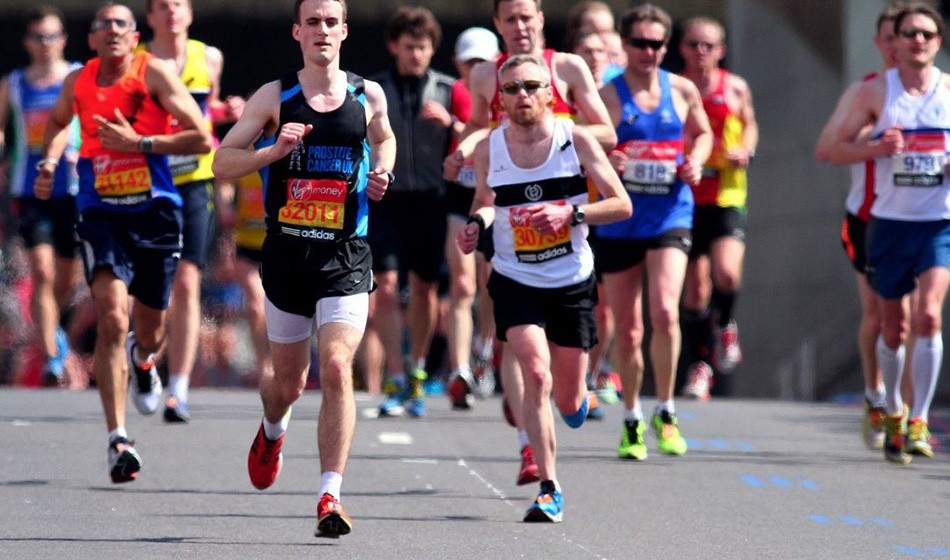 The marathon can be completed by running or with a run/walk strategy. There are also wheelchair divisions.
The marathon was one of the original modern Olympic events in 1896, though the distance did not become standardized until 1921.
More than 800 marathons are held throughout the world each year, with the vast majority of competitors being recreational athletes, as larger marathons can have tens of thousands of participants.
MUST WATCH: